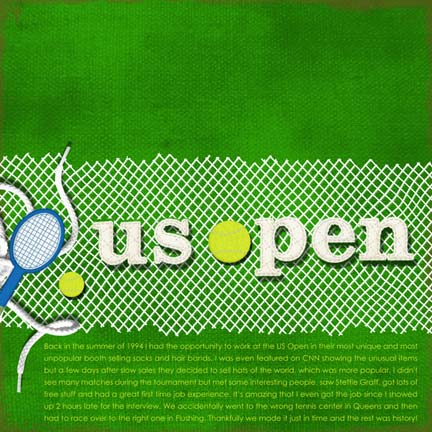 With the Tennis US Open underway it got me thinking of the summer I worked there as a cashier. That was my first real job and it was quite an experience. I thought I would do a layout about it and in the end I ended up with 2 layouts.

Sometimes when I'm creating I end up with 2 versions of the same layout. I like to have variations and usually pick one that I like better but in this case I like them both. No one said you could only have 1 layout of the same thing, right?? There are no rules in scrapbooking – whatever works for you!
Scrapbooking your first job is a great way to preserve that memory and experience for years to come. So what was your first job?