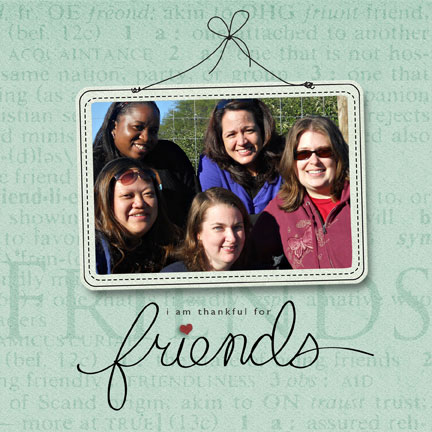 This past weekend we went apple picking at Applewood Orchards in Warwick, NY and spent time with close friends. The weather was gorgeous although a little hot but it was nice to get out of the city for the day. Even though we went apple picking John and I were the only ones in our group not picking apples. We didn't feel like lugging apples on the train back to the city. LOL! We did assist though and took photos to document the adventure. Afterwards we hung out and enjoyed a nice picnic. There is nothing like spending quality time with good friends laughing and having fun on a beautiful day. Later on in the afternoon we went to this local Italian fair in White Plains and enjoyed more great food and fried Oreos – YUM!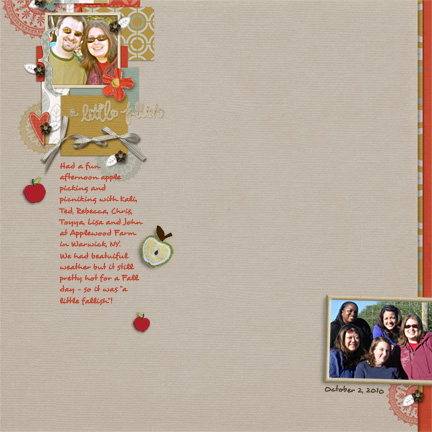 I put together a layout from this weekend and to save time I used a pre-made page (a.k.a. quickpage) from the CatScrap Blogwalk. To make it more personal to my weekend memories I added in some apple elements, journalling and another photo on the bottom. Quickpages are great starting points for layouts – just add in your photos, some text and some additional elements to make it your own.
How was your weekend – what memories did you make?