Last week I had the opportunity to be apart of the Holly Berry Boutique at my nephew's school. It was great to meet people and introduce them to my service of custom scrapbooks.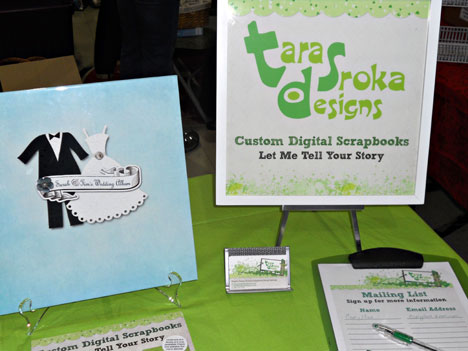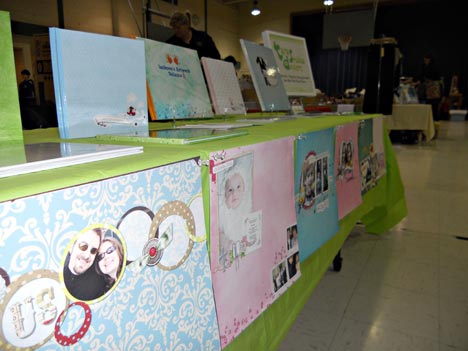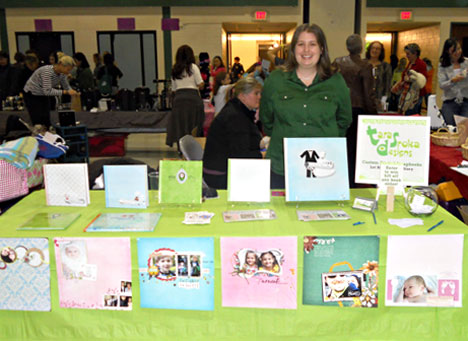 The biggest hit of the night was my new service – kids art books. Recently I scanned a ton of my nephew's artwork to preserve it in scrapbook form and also to help his parents save some space. Well a lot of parents could relate with needing more space since their kid's artwork takes up a lot of real estate.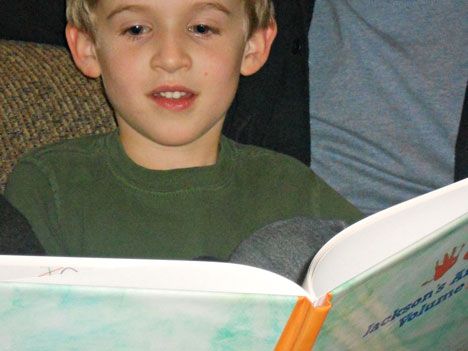 And Jackson was thrilled to see his artwork in a book. He didn't want to stop looking at it – too cute! So if you are interested in doing your very own art scrapbook of your child's art please place an order through the new store! Once your order is placed I will contact you to start your book. You can see more of the photos from the boutique on my Facebook fan page.