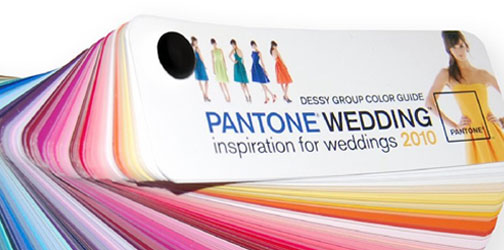 Color is a powerful tool in design, photography and everything related to your wedding. Selecting the right colors can impact an overall look of something so it's important to choose wisely.
The Dessy Pantone Color Guide is a beautiful, portable way to communicate your wedding colors and ensure perfect harmony for your wedding look.
This guide was designed for portable use and is ideal for shopping for wedding fashions, and coordinating colors with your wedding vendors, such as florists, caterers, stationers and more.
Speaking of colors, The Perfect Palette blog offers great color combinations for planning your weddings with real life wedding photos as inspiration. Definitely check it out to stay in the know about what colors are hot for weddings and fashion.