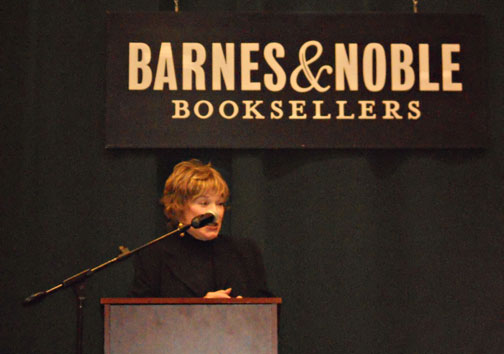 I've been a fan of Shirley MacLaine ever since I saw the movie Used People back in high school. For some reason I was taken back by her performance and charisma that I started following her career. Back then I was into doing lots research and decide to find out everything I could about her and her career. I watched many of her movies, read her books and even wrote a paper for school on reincarnation (which I just came across when I was cleaning yesterday). What high school student does that other then ME?! Highly doubtful there are many. LOL!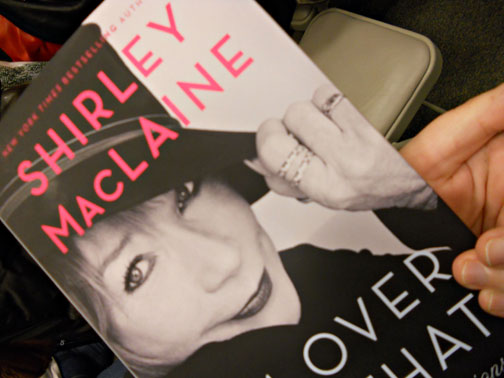 Anyways, I never read Time Out NY in a timely fashion but I decided to pick it up this week and I saw Shirley was doing a book reading for her new book, I'm Over All That: And Other Confessions. It must have been fate that I saw the ad in time so I had to go and I'm so glad I did!
Shirley has such a captivating charm which definitely commands her audience and fans. I was highly impressed with her amazing memory to recall detailed accounts of stories and events when asked certain questions. That really impressed me and I could have listened to her talk for hours as she was very fascinating. Besides fascinating Shirley was endearing due to her wit, her passion and her honesty. I was so nervous to get my book signed I was slightly shaky but I mustered up the courage and even asked her a question, which made the whole event even more awesome!
I haven't had a chance to read the book yet or scrapbook this event yet as last week was crazy with a baby shower, concert, dinner with a friend and a few other things. Talk about a whirlwind but I'll try to do both soon but wanted to share my experience with you sooner then later!