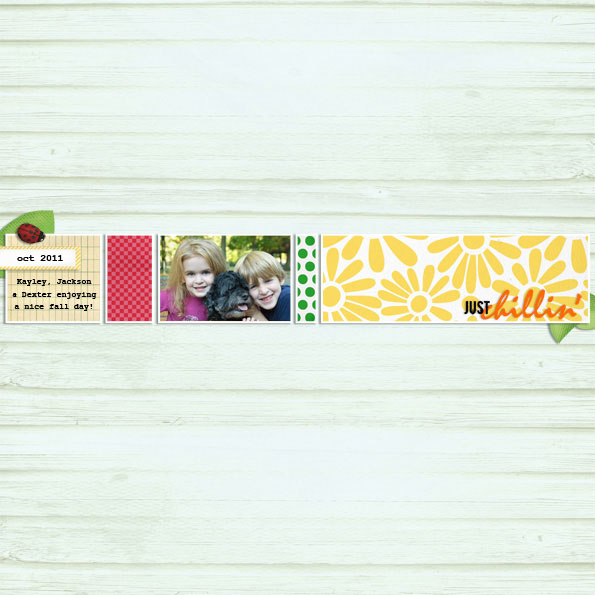 My latest layout of my niece and nephew using Michelle Underwood's new kit, Daisy Mae was featured on the Two Peas in a Bucket newsletter. It's always a nice surprise and honor seeing my designs featured.
On a side note, I've fallen way behind on Project Life. I've decided to just do a monthly roundup although I'm behind on that too. Hope you all are faring better then I am with this project.
Anyways, happy Monday and way to go NY Giants!!

Save