As I mentioned in my last post my mother fought a long brave battle with lung cancer, which is a very special cause for me. November is Lung Cancer Awareness month and I had the opportunity to fund raise for the the Breathe Deep NYC Lungevity walk fundraiser. This was our second year walking with the Ronnie's Racers team in honor of my Mom to bring awareness to this deadly disease.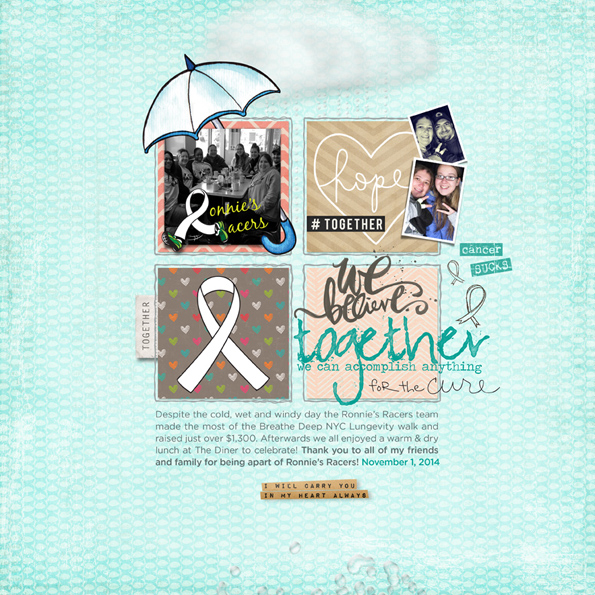 Despite the cold, wet and windy day the Ronnie's Racers team made the most of the walk and raised just over $1,300. Thank you to all of my friends and family for being apart of Ronnie's Racers! I'm still taking donations until December 1, so please consider making a contribution. Also if you or a loved one is at risk for lung cancer please get screened – early detection can save lives!
I hope you all of you have a great Thanksgiving!


Save