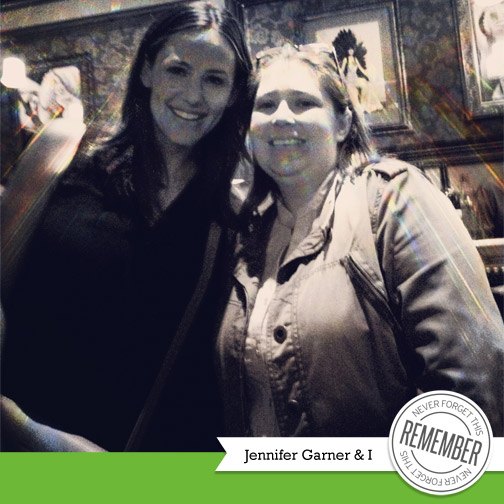 This post is long overdue but I just haven't felt like blogging in the past few months. I've been dealing with family and personal issues which has caused me to switch my energies to focus on my family and myself. The things I use to enjoy like scrapbooking, design and blogging aren't as easy as they once were. Even though I haven't been blogging I've been super busy these past few months enjoying the Summer. I think this might have been one of the busiest years of my life and I recently got to meet Jennifer Garner, who I adore!
We were lucky enough to get tickets to see actor, Victor Garber perform his cabaret show at 54 Below recently. Vic put on a great and funny show although I only knew a few songs. We joked that Jennifer Garner would be there but I never thought she would actually show up. Well I nearly had a heart attack when I saw her enter the room, then she sat in a booth across from us. What a rare and special moment it was being in the same room as Vic and Jennie G – an Alias reunion right in front of us. After the show I mustered up the courage to go up to Jen to tell her I was a big fan and asked for a photo together. She was very nice and accommodating even though she was being rushed back stage to see Vic. Also in the crowd was Campbell Scott and Eugene Levy. What a night we'll never forget!!
Since I'm not sure I'll be blogging regularly be sure to follow me on Instagram where I seem to post daily – my new addiction.

Seal graphic used in photo is from Wild Blueberry Ink.