Custom Scrapbooking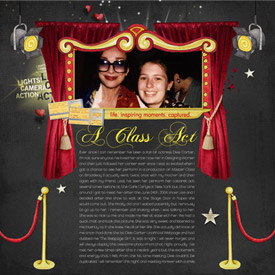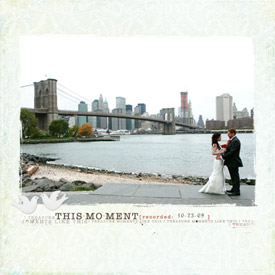 I started digital scrapbooking sometime around 2007 and from then on memory keeping has been very important to me. I love to create artwork and digital scrapbooking gives me the freedom to have fun, do what I want to do and express myself in a way I feel is comfortable to me. I also enjoy the personal aspect of it – it's great that my friends and family will have these amazing books and creations to look at generation after generation. Scrapbooking is such a passion of mine I decided I wanted to help others capture their memories by adding custom scrapbooking to my design services because your cherished memories are too important to shove in a closet or leave on your camera.
Custom Scrapbooks are:
A wonderful way to commemorate the milestones in your life. Perfect for babies and newlyweds.

Makes great gifts for birthdays, anniversaries and weddings.
The process is simple – simply send me your photos in a digital format and a scrapbook will be created that tells your personal story on each and every page. Your scrapbook will come with 20 pages in a hardcover bound book with a custom designed cover to suit your needs.
If you are interested in starting a scrapbook project please fill out the contact form for an estimate and availability. Please allow up to 48 hours for a response regarding your inquiry.